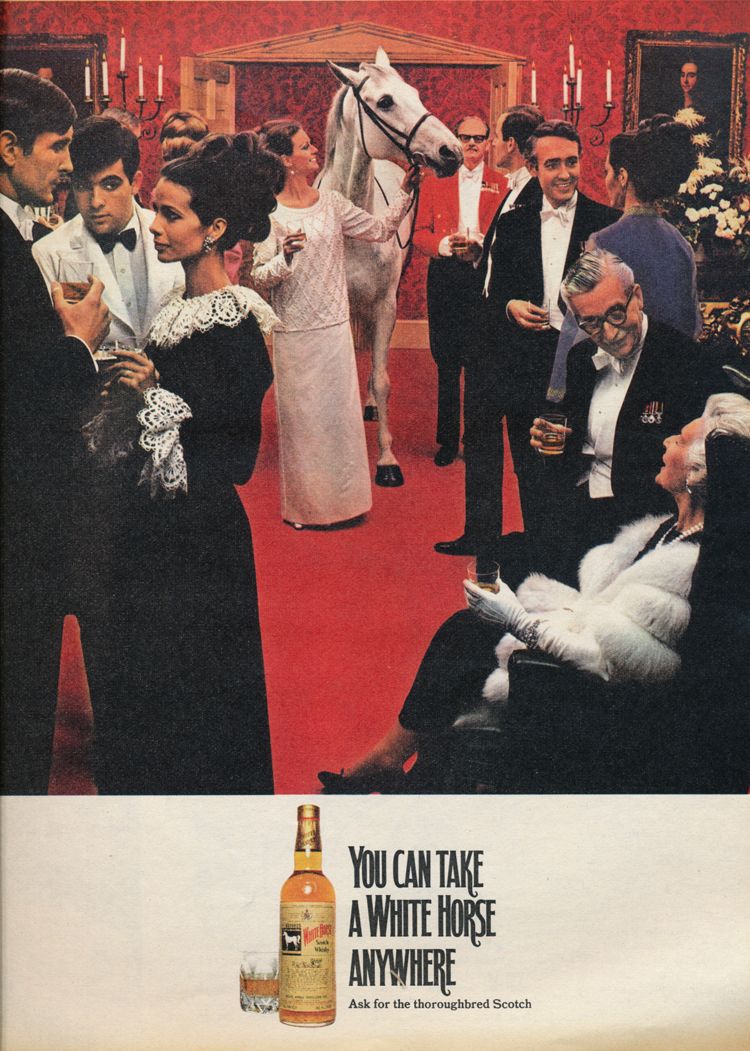 White Horse scotch advertisement. Scanned from The Observer magazine, 10 September 1967.

I hope that everyone is off to similarly fabulous holiday parties this weekend- I know that I personally have been invited to many more than I can fit into my schedule, but I am definitely looking forward to dressing up festively for a few (including ones given by the gorgeous The Glamourai and The Vintager).

Christmas is definitely my favourite time of year so look forward next week to a series of Christmas focused posts...